Boiler Installations
Boiler installation is an important investment for any home. It could save you money on your heating and energy bills and add value to your home.
Our trained plumbers can offer boiler installations in your home around Nottingham and East midlands. Whether you need to replace an old central heating system or need to install a new boiler we can assist you in maintaining the safety and efficiency of your boiler.
Our boiler engineers around Nottingham and East midlands only fit A-rated boilers. This means they are more than 90% efficient which could save you up to £300 + per year on your heating bill. We also offer combi boilers from leading manufacturers in the trade such as; Worcester, Vaillant, Broag Remeha, Glow Worm and will discuss any other branded boiler that you would like to use.
All of our boilers come with an extended warranty which covers our plumbing work and the equipment with the manufacturers. Whether you are looking to replace a boiler around Nottingham and East midlands that is beyond repair or want to upgrade your existing boiler to have a more energy efficient model installed we can help you choose the best boiler to suit your personal requirements.
Contact us to schedule a free visit to discuss your boiler installation options. An expert engineer will come and visit and assess which boiler installation would suit your requirements depending on what you need. We can also discuss with you the benefits of each boiler so you understand the options that you have. We will then offer a fixed price quote for all the boiler installation work and explain the installation process. Our engineers can work around your schedule to install your new boiler. And we also offer boiler maintenance and servicing around Nottingham and East midlands should you require this service at a later point. All our boiler installation work comes with a guarantee for parts and labour.
Our boiler installation service includes:
A free visit from one of our boiler installation and heating engineers to discover what boiler will suit your personal requirements.
A detailed quote and fixed price for all boiler installation services
A boiler installation guide so you know exactly what to expect
Our boiler installation team are qualified installers who are Gas Safe registered
We offer different payment plans for your boiler installation
We offer boiler maintenance and servicing to prevent any future problems to your boiler
Contact us to see how our engineers can help you with your boiler installation requirements. From choosing a boiler that suits your needs to installing and maintaining the boiler we can help you at every step of the way. Call us for a free quote for your new boiler installation around Nottingham and East midlands.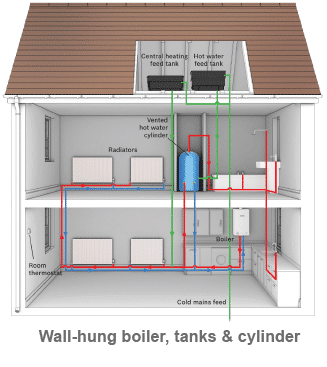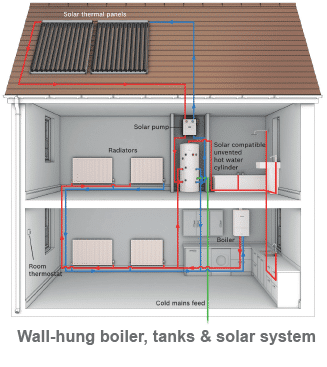 Worcester Wave control system
Smart Heating and Hot Water Control.
The Wave is the first of a new generation of Worcester controls it's a smart, internet-connected programmable control for central heating and hot water which can be operated using a smart device.
The Wave's intuitive and modern design ensures it is very simple to operate using either its in-built touchscreen or via the Wave app. Simply download the Wave app to a phone or tablet to take control of your heating system from anywhere in the world where an internet connection is available.
⋅ Compatible with a wide range of the award winning Greenstar gas-fired boilers
No subscription fees or chargeable app add-ons
Data privacy - your data is secure on the Wave and is never shared with anyone else
Increased comfort using postcode data to
determine local weather conditions (no outdoor sensor required)
Simple to install with one connection between the boiler and the Wave
Easy to use with intuitive colour touch screen controls
A 2 year guarantee, however, it will also carry the same guarantee as the boiler, if the two are installed at the same time
Fahrenheit Plumbing & Heating Ltd.
Our Services: boiler installation, boiler repairs, burst pipes, central heating installations, gas safety inspections, energy efficient advice, general plumbing, ground heat source pumps, hob & gas oven fitting, immersion tanks, replacements & repairs, landlord safety certificates, replacement radiators, shower & bathroom fitting, replacements & repairs.